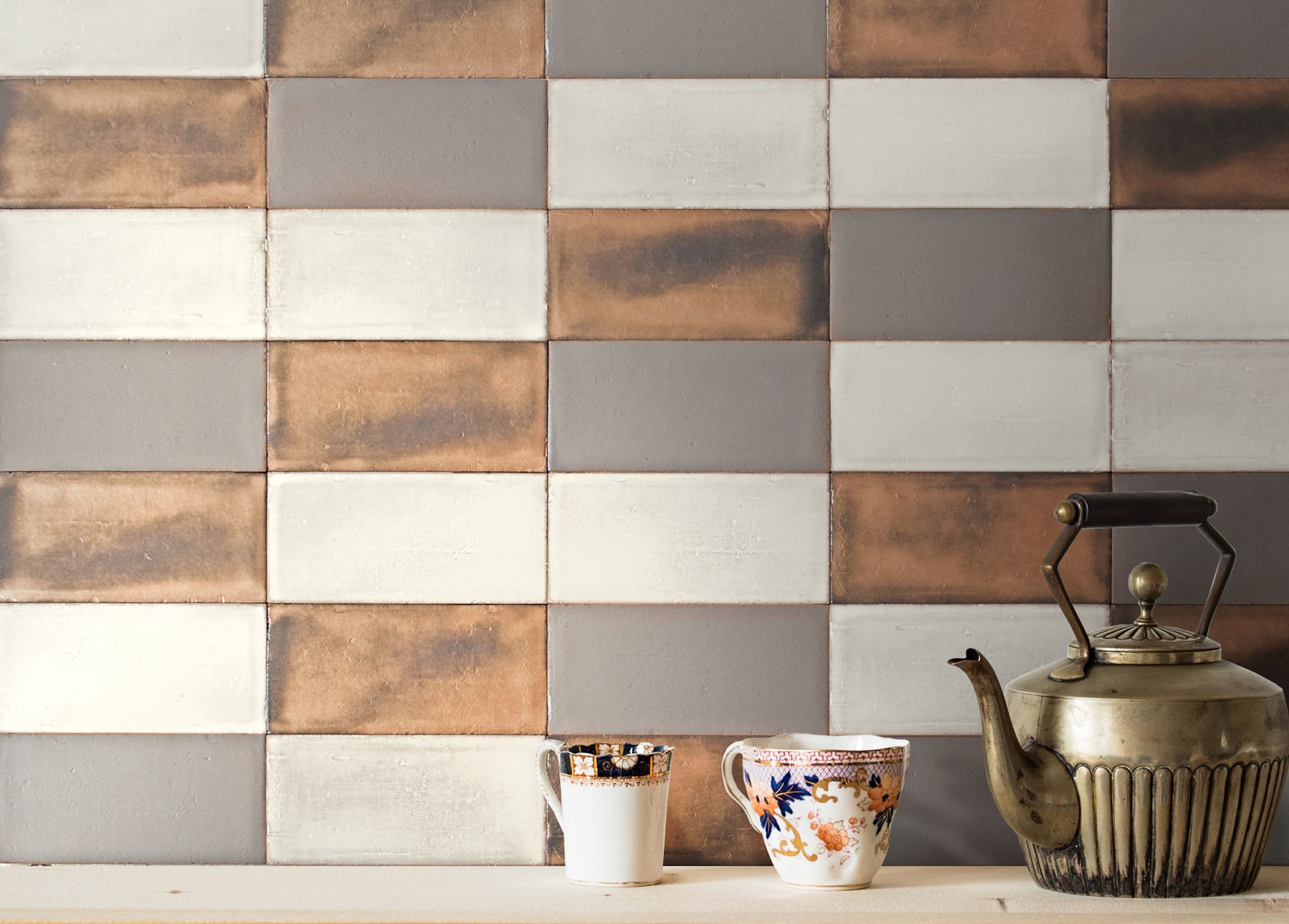 Spatula
| WATER ABS | CHEM RES |
| --- | --- |
| > 10% | RESISTANT |
Double-fired ceramic tiles that combines contemporary style, glaze on the bisque, giving an irregular and unique appearance to each piece.
Available Colors

Bianco Lucido

Corten

Nero Lucido

Argento Anticato

Rame

Sabbia

Nero Opaco

Bianco Opaco

Grigio Arenaria

Bone

Grigio Cemento

Bianco Gesso

Grigio Calce

Indaco

Bleu Baltico

Lime

Grigio Salvia

Verde Agave

Rosa Glicine
Mattone
Available Sizes & Finishes
| Size | Finish |
| --- | --- |
| 4" x 8" | Glossy, Matte and Metallic |
| 0.4" x 8" Quartino | Glossy, Matte and Metallic |
Inventory levels and lead times vary. Please contact us to discuss your specific job requirements.