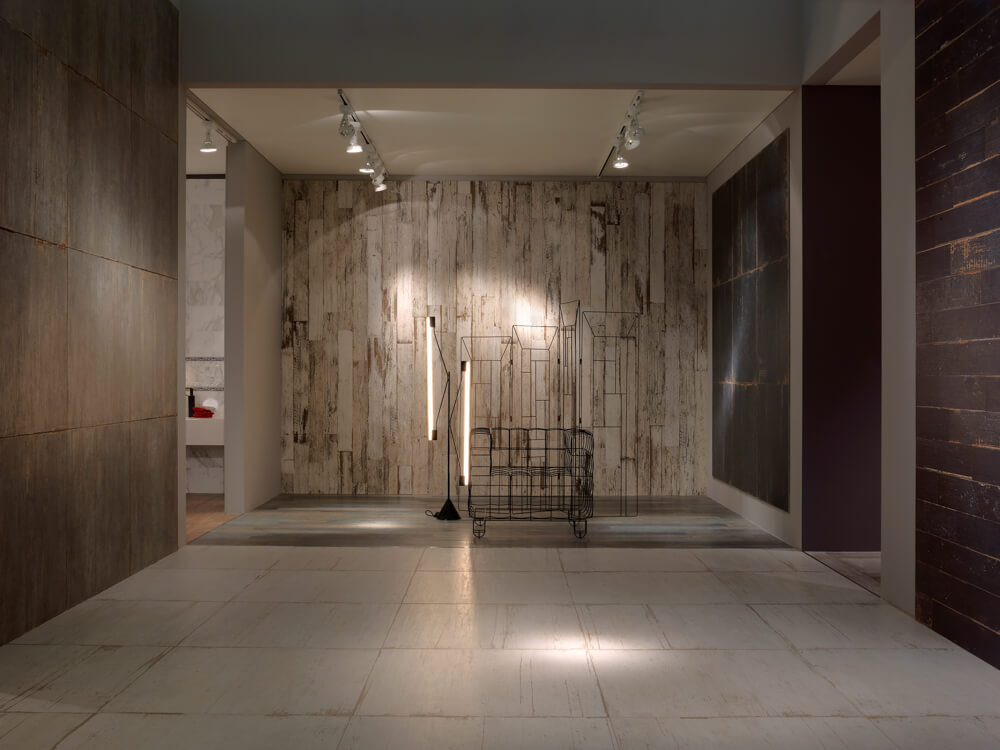 SIMILAR LOOKS

Blendart
| DCOF | WATER ABS | CHEM RES | BREAK STR | DEEP ABR |
| --- | --- | --- | --- | --- |
| ≥ 0.42 | ≤ 0.5% | N/A | N/A | PEI 5 |
Blendart, the new porcelain collection signed Ceramica Sant'Agostino, conveys a marked metropolitan spirit . This porcelain recreates the charming veining of wood in a new version: the extraordinary paint effect overlaps with the original knotty nature of the wooden material before any further processing, as if time had wanted to leave an indelible mark. The mix of these elements results in an artistic wood with a modern mood, ideal for floor and wall coverings of contemporary rooms.
Available Colors

Blendart White

Blendart Natural

Blendart Dark

Blendart Grey

Blendart Mix
Available Sizes & Finishes
Size
Finish
16" x 48" 20mm
Natural
12" x 48"
Natural 
6" x 48"
Natural
36" x 36"
Natural 
24" x 24"
Natural
13" x 48" Ang. Gradone 120 Sx
Natural 
13" x 48" Gradone 120
Natural
13" x 48" Ang. Gradone 120 Dx
Natural 
3 7/8" x 24" Bullnose
Natural 
*Mix only available in 16" x 48" (20mm), 12" x 48", and 6" x 48"
Inventory levels and lead times vary. Please contact us to discuss your specific job requirements.